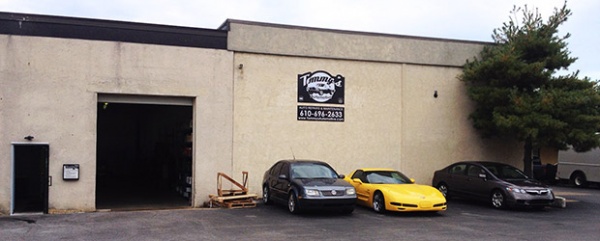 We've been getting cozy in our new, bigger and better location. Have you still not seen our shop on Carter Drive? Then it's time for you to stop in for an oil change.
At Tommy's, we recommend you have your oil changed every 3 months or every 3,000 miles. While some manufacturers suggest changing your oil every 5,000 miles, these estimates are based on ideal driving conditions, which most of us aren't actually doing.If your driving habits fit any of the follow situations, you will want to take extra special care of your vehicle, as these conditions can cause problems for your engine.
Frequent short trips of 10 miles or less
Short trips in cold weather
Stop and start city driving
Highway driving in extreme heat
Driving in dusty conditions like gravel and sand
Learn more about engine maintenance and oil changes. 
Give us a call (610) 696-2633, and we'll get you setup with a quick oil change. Take care of your car now so you won't need to come to us for engine repairs later.